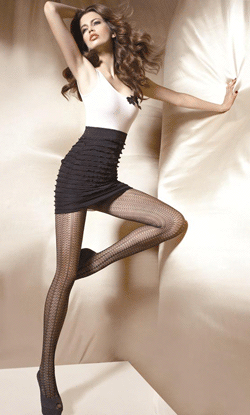 Fishnet stocking is any stocking which has a mesh like structure on the entire length of the stocking. The fashion gurus suggest that any mesh which is bigger than 1/16th of an inch on wearing is inappropriate for formal office wear and should be reserved for pub outings or night outs with friends. Fish net stockings come in a wide variety of colours – black, nude, and red being the most popular. Pay attention to the skirt length, if it is any higher than knee length, fish nets could end up looking trashy.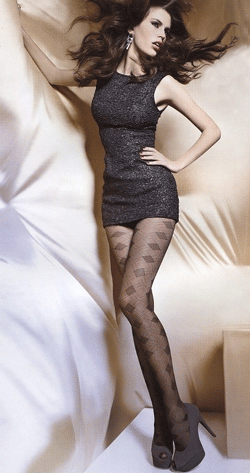 Textured stockings are stockings with some pattern or textures on them as a part of design. Choose textured stockings in neutral colors such as white, black and nudes to add an element of zing to your otherwise plain outfit.
O
pen toes / feet stocking
Other variations of stockings can be – open toes / feet stockings which are great for showing off well pedicured feet.
When wearing any tights be careful they don´t ladder or rip because such an "accident"
can completely ruin your overall look!